CheapNursingCEUs.com is a premier CEU provider for registered nurses, LPN/LVN, and psychiatric technicians. Our program is overseen by:
Audra DeGroot, RN, CNM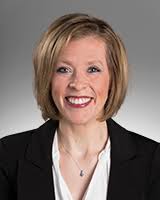 Audra has been a Registered Nurse and Certified Nurse Midwife for over 12 years. She holds a Master's degree in Nursing and is a member of both the American College of Nurse Midwives and the Frontier Nursing University Honor Society. Audra has mentored over 100 nursing students in both a hospital and clinic setting, which has given her the skills to make her a patient and approachable instructor.
EdCompass, LLC
CheapNursingCEUs.com is owned and operated by EdCompass, LLC. EdCompass is made up of a solid team of professionals dedicated to providing innovative CE solutions to licensed professionals all across the nation. Learn more about EdCompass at https://www.edcompassedu.com.